It's early Sunday morning, and the farm seems deserted, quiet and still. I walked over to the bunk house, where our migrant workers live for the season. When I walked through the door I was hit in the face with heat, and wonderful aromas of various meals being cooked.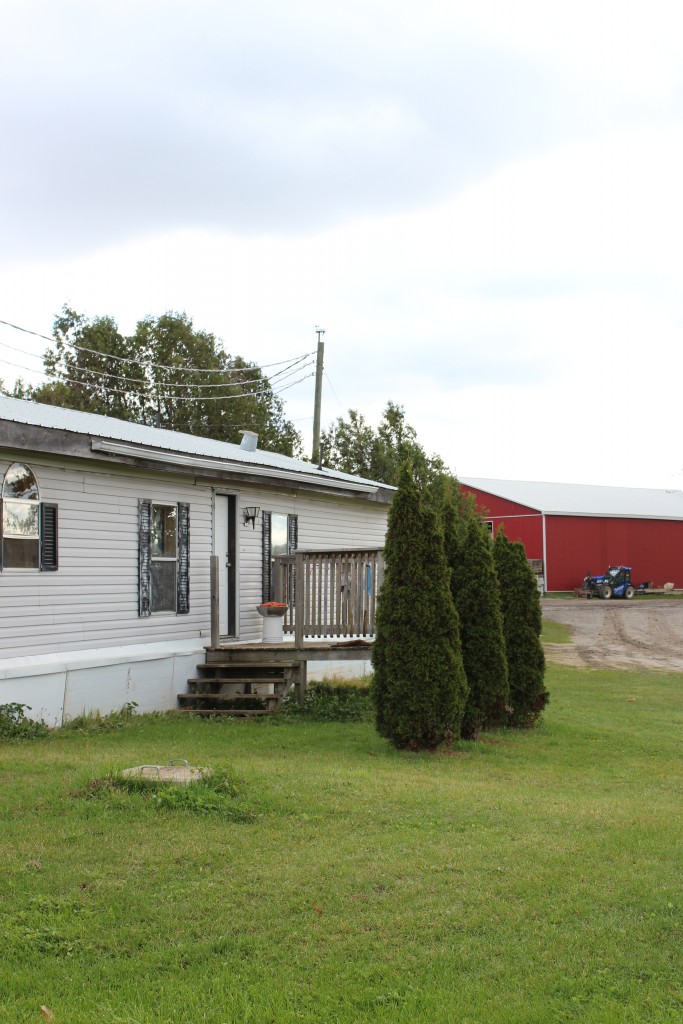 In the bunk house it is full of life! They have 3 ovens, so if my math is right that means there are a total of 12 burners. When I walked in each and every one of them had something on them! From the typical rice and beans, to dumplings, and various hunks of meat. Even the counters were covered in different cooking projects!
In the kitchen I met Blake. He is the team leader for one of our field crews and has worked on the farm for 10 seasons now. I have known him for almost 8 years and when I first met him at the age of 17, honestly he intimidated me. But over the years I have come to know him as a big cuddly teddy bear – he would kill me if he knew I was telling you that. I'm ruining his tough guy persona that he has tried so hard to maintain over the years!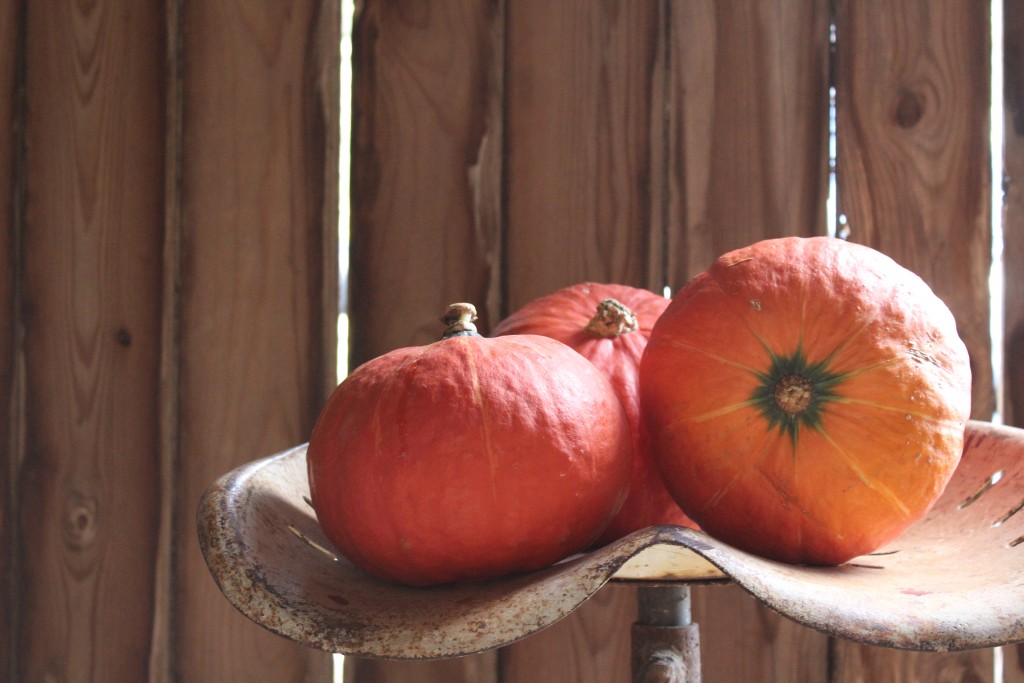 At first Blake asked me what kind of squash I wanted to eat, I explained to him it wasn't about me. I've been eating Canadian squash for 25 years, I wanted Jamaican squash! He thought about it for a few seconds and then got to work making squash and goat!
Boiled Jamaican Squash
Ingredients:
Orange kabocha squash
Butter
Water
Directions:
1. Cut squash into quarters and cut out the seeds
2. Place into pot and cover with water
3. Bring water to a boil and cook until tender
4. Drain water, place on plate and top with a generous spoonful of butter
5. Enjoy!
Blake has explained that although this isn't fancy and full of spices like most Jamaican dishes, this is the simple way they eat squash day to day. And really, I can't think of how you could make squash any simpler.
Jamaican Steamed Goat
Ingredients:
Directions:
Honestly, Blake wouldn't share his secret recipe for his goat, and when I asked what was in it, all I got was "Goat! And spices!" But I did see some fresh ginger go in to the pot, fresh garlic, fresh thyme and some onions. He steamed it on the stove with the lid on for an hour or so. It smelled and tasted better than any meat I had ever had! But this won't exactly help you recreate it, so I was forced to find you something else. Here is a recipe I found that would make delicious Jamaican goat to go with your squash.