A nice bowl of homemade soup is my favourite comfort meal, and a staple in my winter meal rotation. This blog outlines some familiar classics, as well as some new recipes from us here in the Pfenning's office. Most of the fresh ingredients can be sourced directly from us, so keep dinner local and homemade by trying out some of these soup-er recipes!
Recipes
Where applicable, the creators of the recipe and/or link to blog posts where they can be found will be cited. Typically, these recipes are meant to feed 2-4 people — feel free to increase the quantity of ingredients to feed more people!
NOTE: to see a larger version of the recipe, click on the picture.
---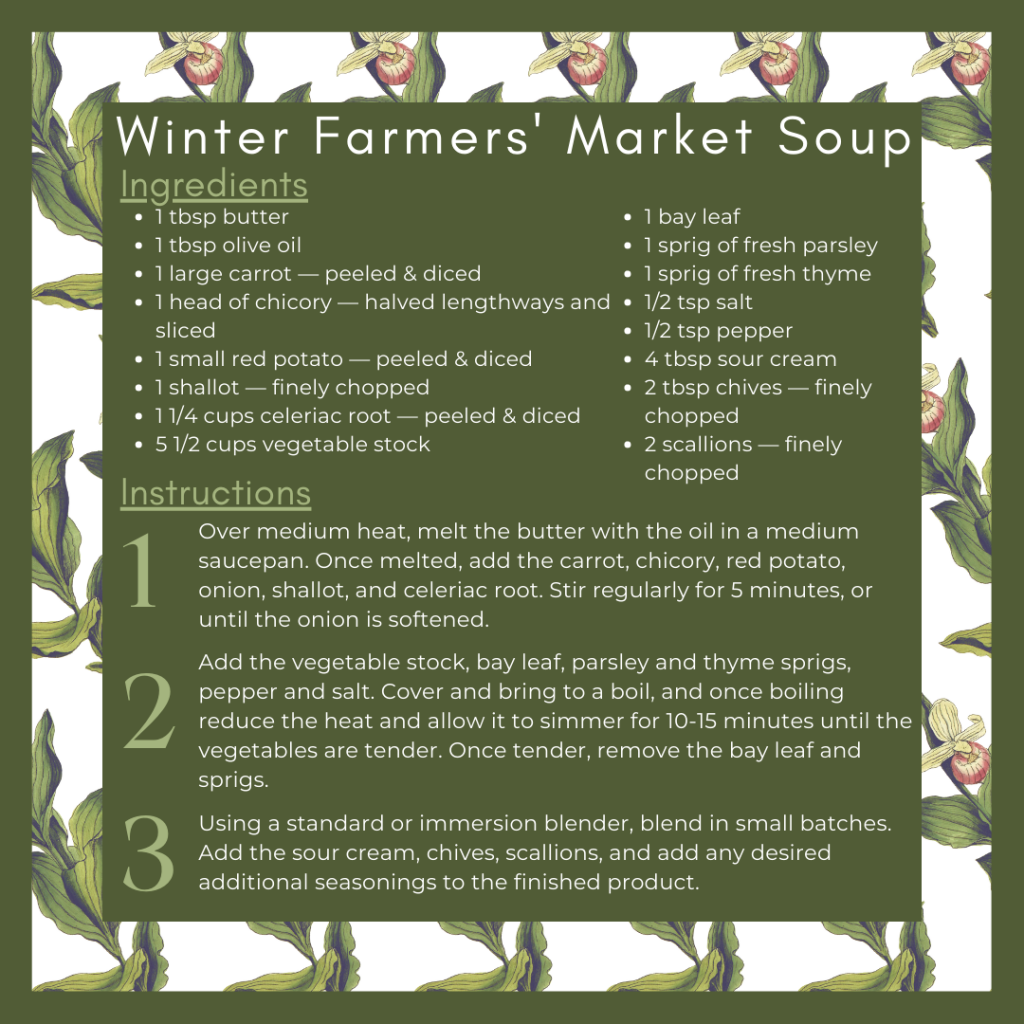 ---
French Onion Soup
I'm not usually a fan of French onion soup, but Racheal's recipe is an exception. Another great thing about this soup is that it can utilize onions that are 'poor quality'. What a tasty way to prevent food waste!
Note: although the recipe calls for yellow onions, feel free to do a mixture of red and yellow.
---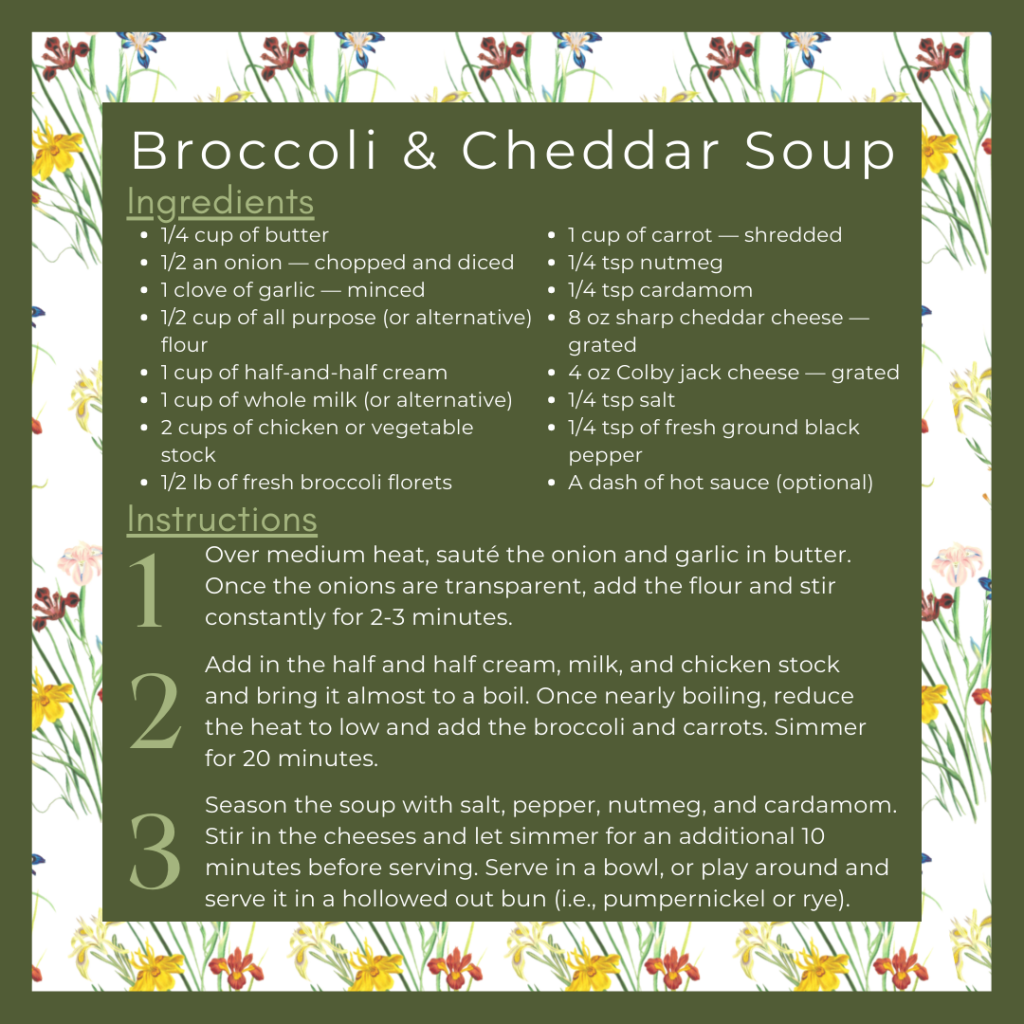 ---
This nutrition-packed soup is sure to keep you warm and healthy. Nutritionally speaking, a serving of cauliflower contains 100% of the recommended daily amount of vitamin C, 25% of vitamin K, 6% of potassium, 3% of magnesium, and 2% of calcium and iron. Looking to leeks, they contain up to 30% of daily vitamin A, and are a good source of Vitamin C, K, and B6, along with manganese and iron.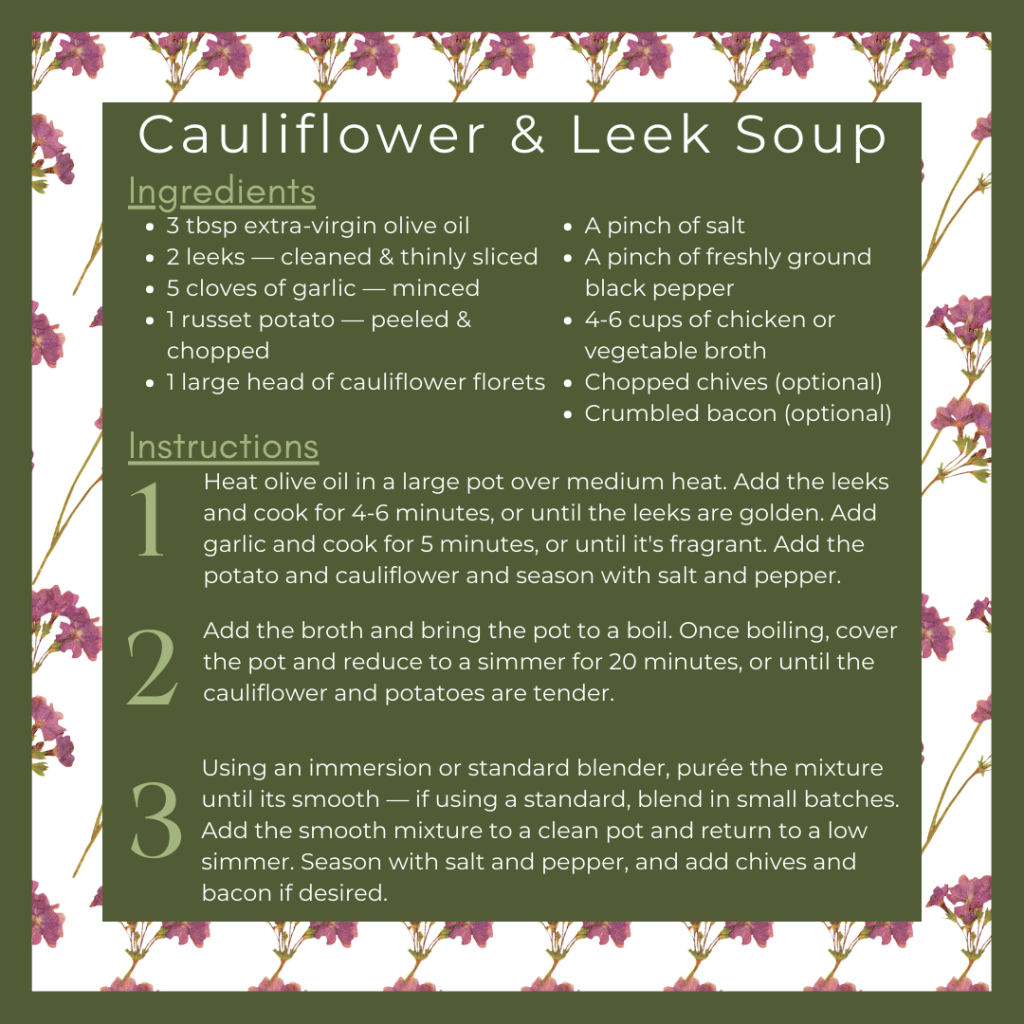 ---
A familiar classic, potato and leek soup is soup-er easy to make and a perfect comfort meal for busy weeknights.
---
This sweet, smooth soup is perfect for any occasion, and is easy to make any night of the week.
Tip: If you have carrots and apples in your fridge that are starting to get wrinkly and unattractive, this soup is a great way to reduce food waste by utilizing old produce; after all, once they are chopped or pureed in a soup, the original wrinkled appearance doesn't matter!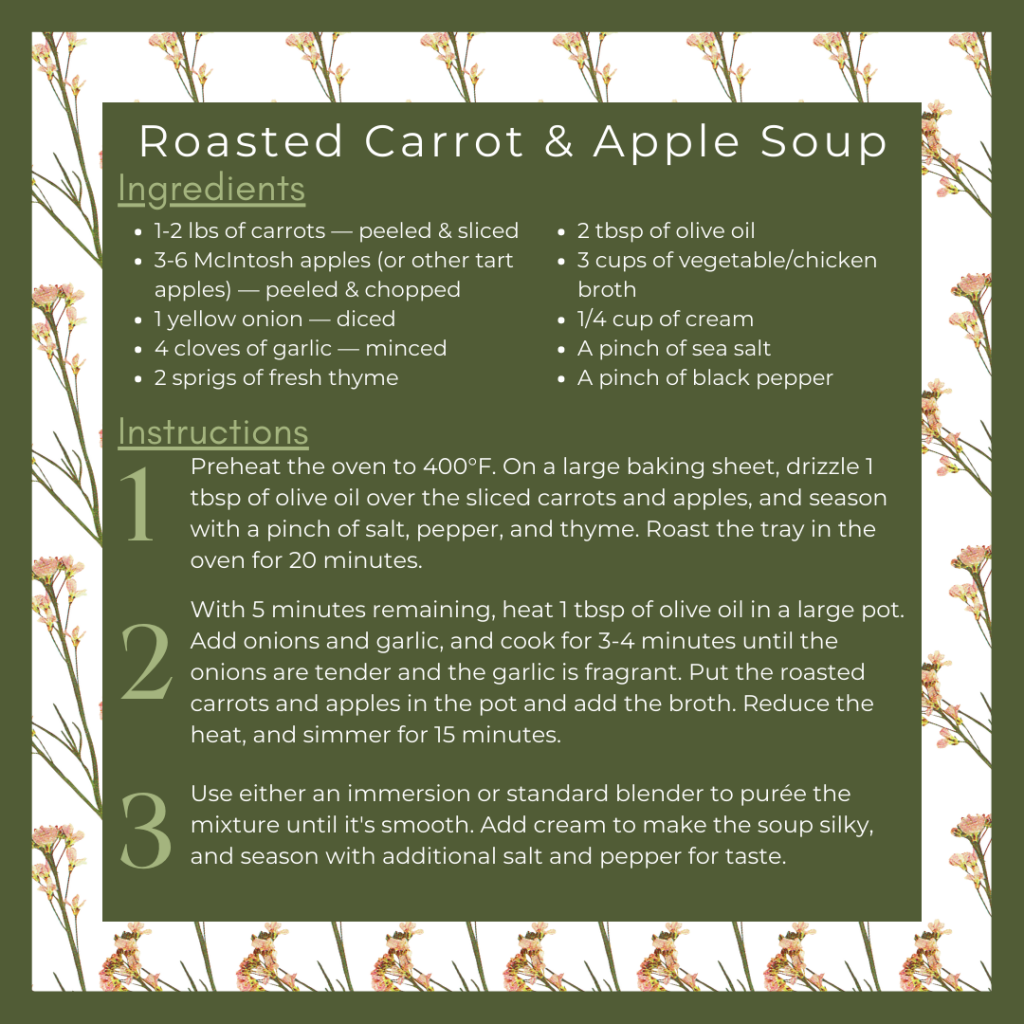 ---
When I first found this recipe, I was skeptical if the final product would look as good as the photos in the blog it was posted in — I'm so thankful my skepticism was uncalled for. This hearty soup is as filling as a stew, and is definitely one of my new favourite winter veggie recipes.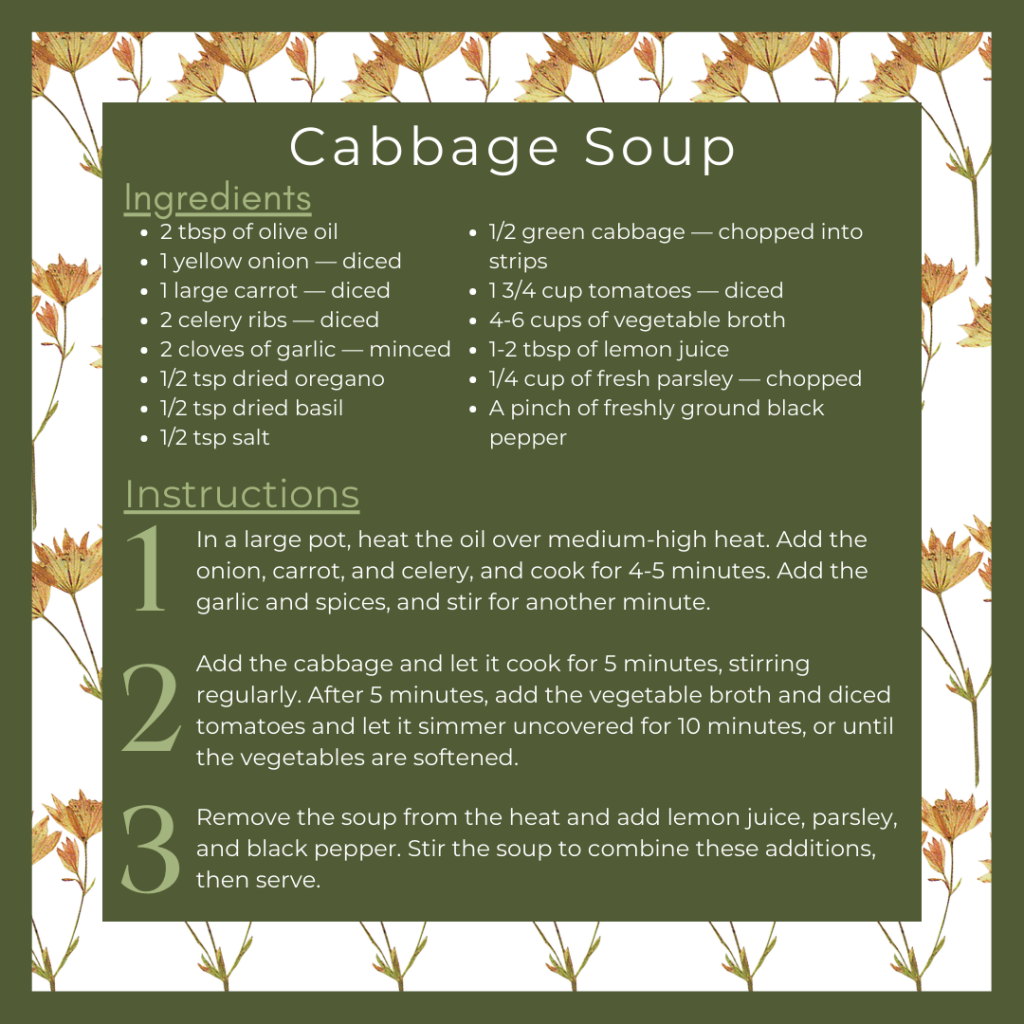 ---
Cooking with beets can be intimidating since they are known to stain, but this pretty-pink soup is so nutrient dense and flavourful, it will make you question why you haven't used beets in soup before.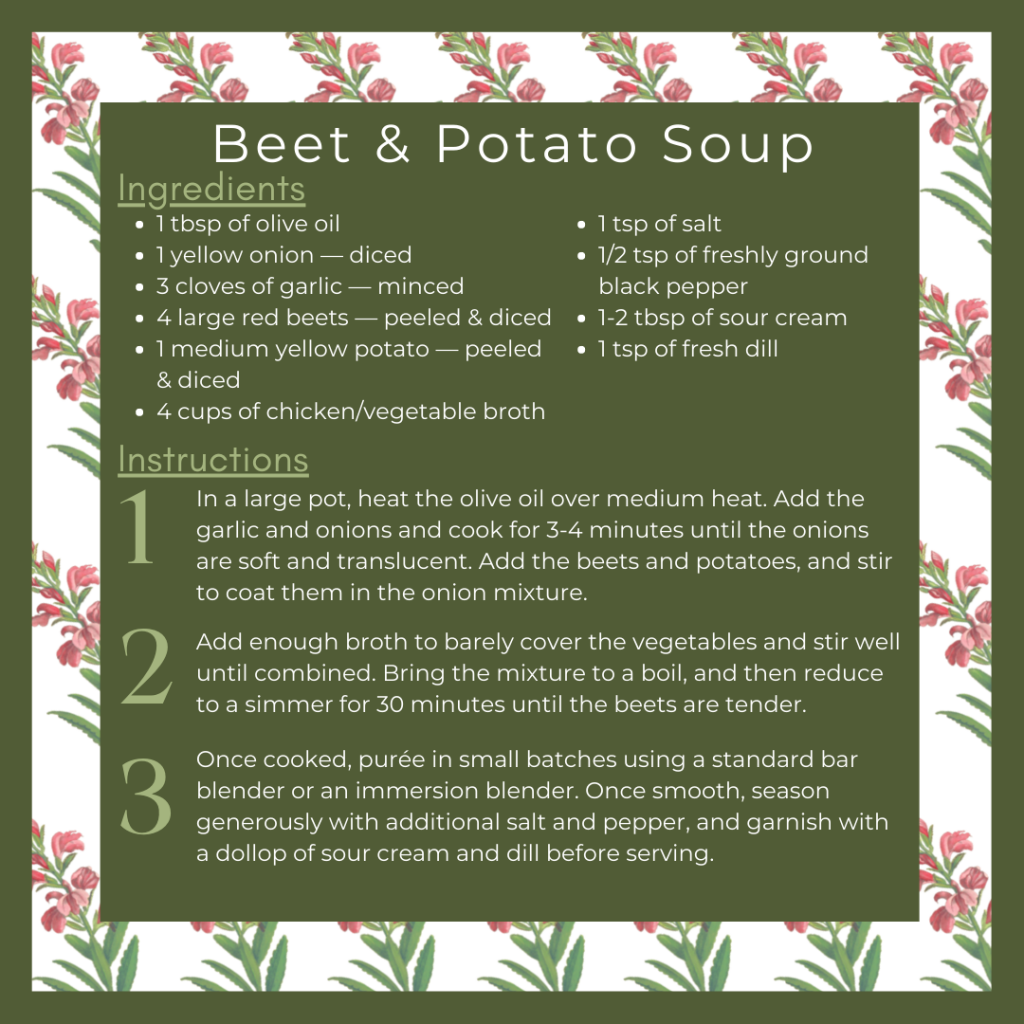 ---
This soup smelled delicious when it was cooking, and it was even better than expected. The rich, sweet flavours were brought out by roasting the rutabaga beforehand, and although the soup could have been left as a chunky vegetable soup, puréeing it gave it a silky smooth texture and combined the flavours perfectly.
I'm thankful I made a large batch because that means there are leftovers waiting for me at home.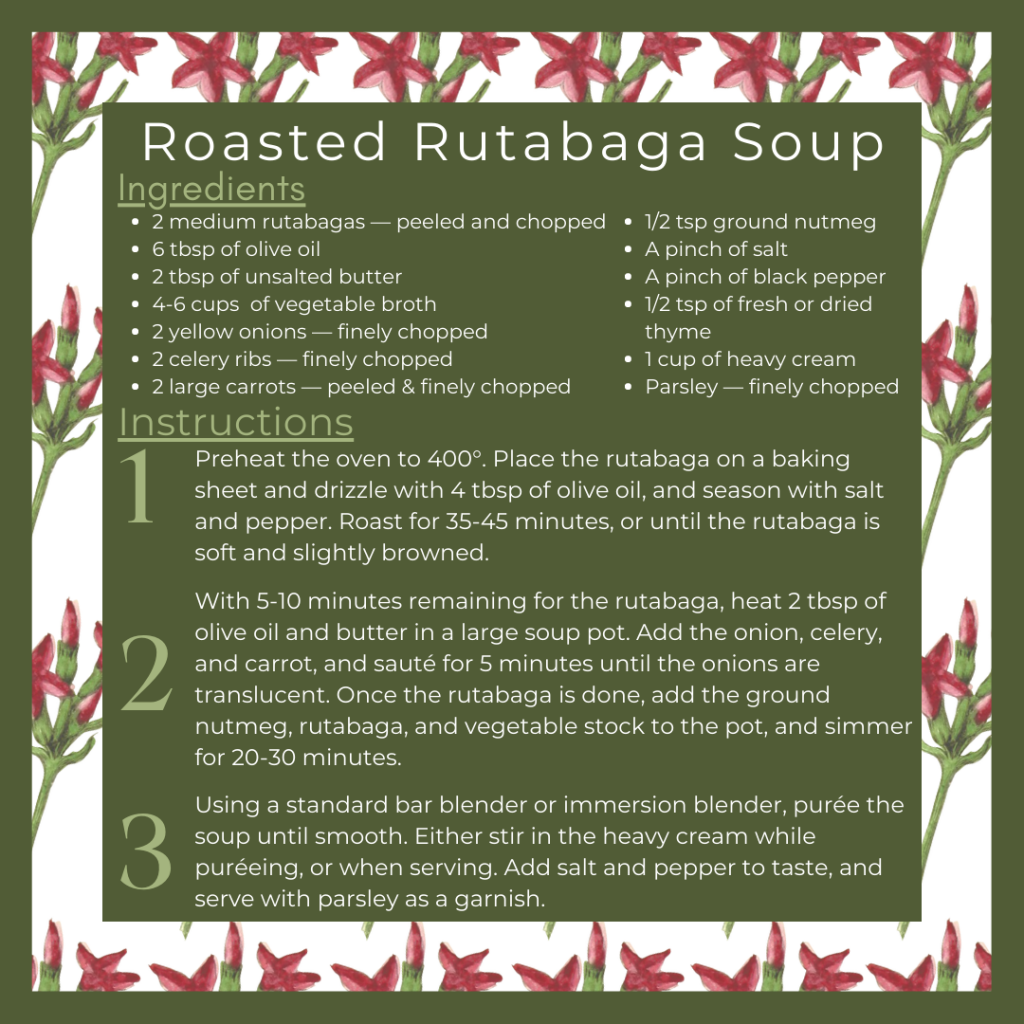 ---
Butternut squash is my all-time favourite soup, but adding red peppers takes it to a new level. This creamy, comforting soup is vegan, gluten free, and packed with important nutrients like vitamin A, vitamin C, antioxidants, healthy fats, and fiber. Plus, it can be garnished with seeds or microgreens to add an extra layer of deliciousness! What's not to love?!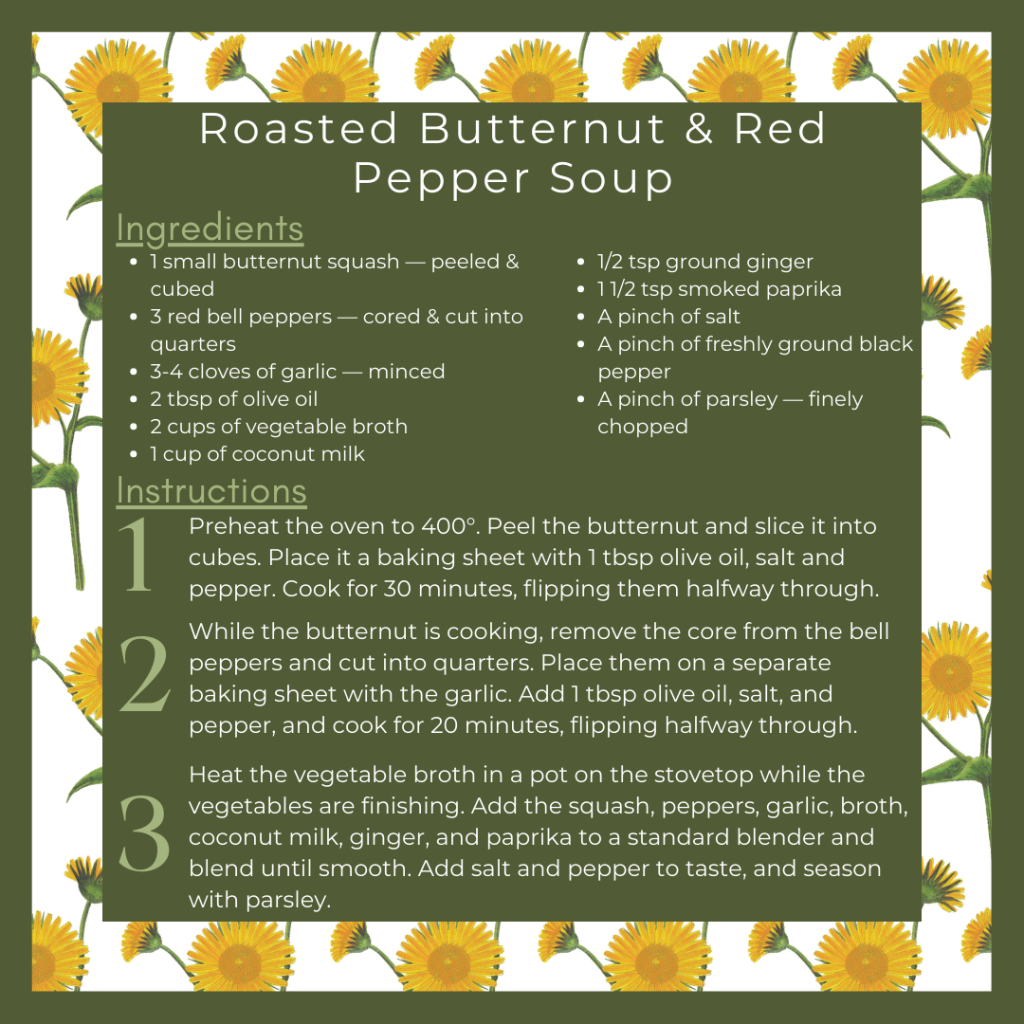 ---
Coconut Curry Squash Soup
A recipe courtesy of Bernadette, this soup is hot in both temperature and flavour.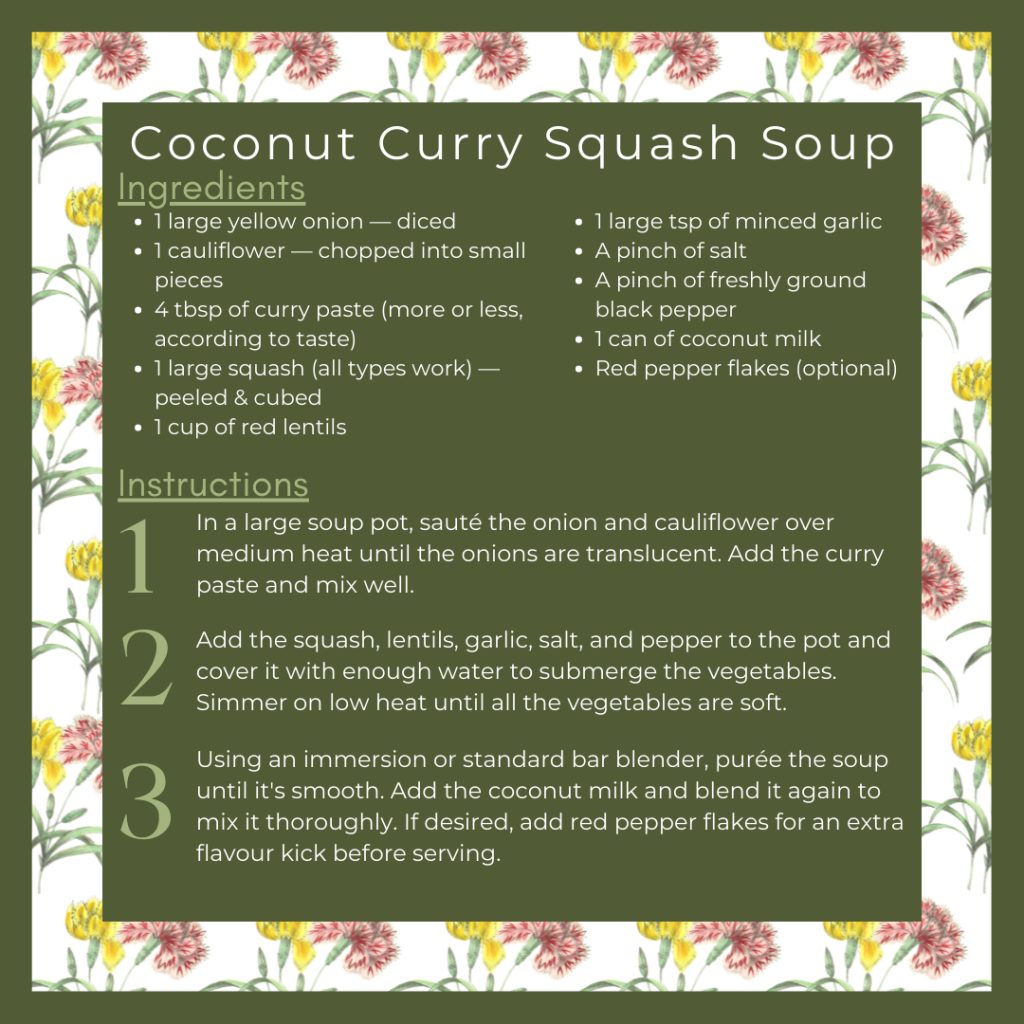 ---
Classic Turkey Soup
This recipe is a staple in Bernadette's post-holiday meal rotation, and is a great way to utilize any leftover bones and meat from turkeys or chickens.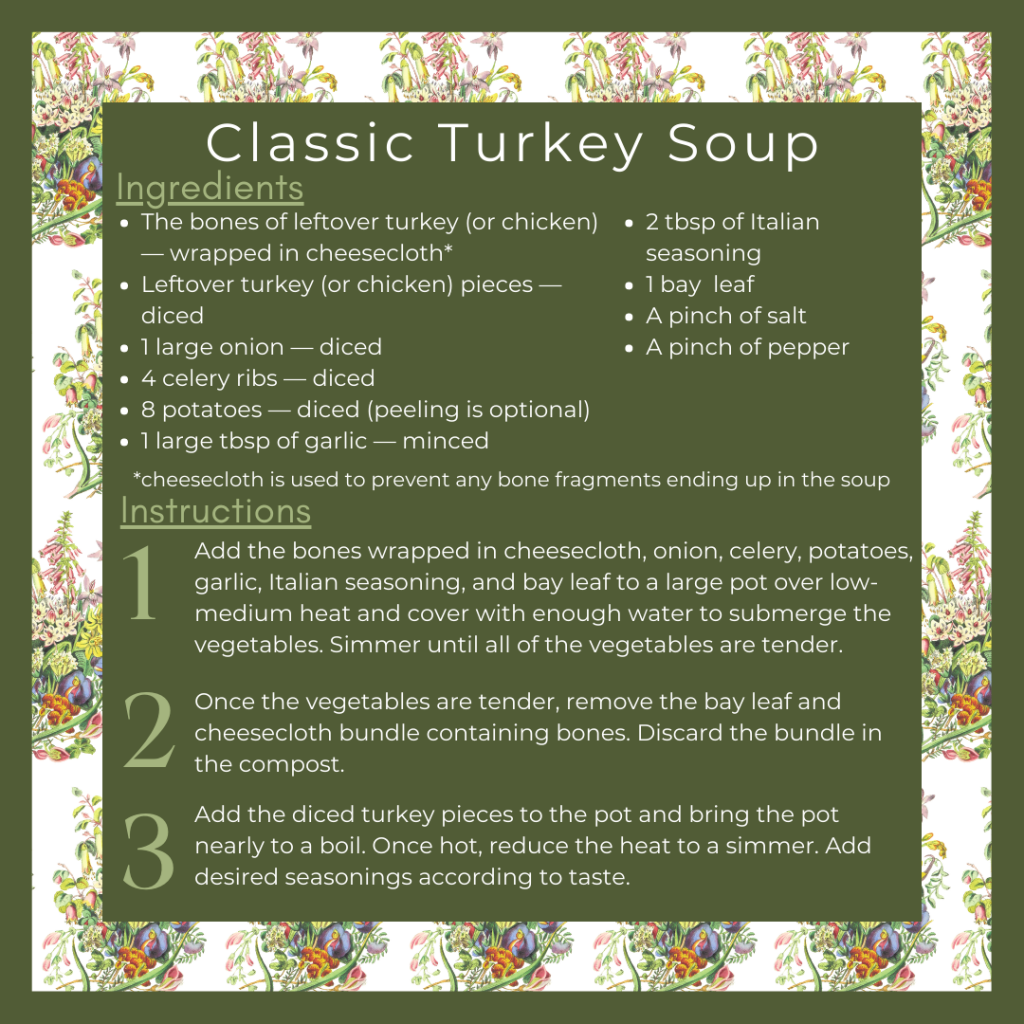 ---
If you try any of these recipes be sure to tag us @pfenningsfarms. Enjoy, and happy cooking!
---
Resources for Recipes:
https://www.amazon.com/Love-Soup-Delicious-Nutritious-Recipes/dp/1848997647
http://mangioeviaggiodasola.com/blog/2009/11/13/broccoli-cheddar-soup/
https://www.delish.com/cooking/recipe-ideas/a21960741/cauliflower-leek-soup/
https://www.onceuponachef.com/recipes/potato-leek-soup.html?recipe_print=yes
https://kaynutrition.com/roasted-carrot-apple-soup/
https://downshiftology.com/recipes/cabbage-soup/
https://kaynutrition.com/beet-soup/
https://yummyaddiction.com/creamy-roasted-rutabaga-soup/
https://www.walderwellness.com/roasted-butternut-squash-red-pepper-soup-vegan/