Summer time is in full swing here on the farm! This means lots of harvesting and so many deliveries from our local suppliers. Right now we are harvesting lots of fresh cilantro and receiving lots of beautiful red tomatoes!
So, with all of this hot weather and abundance of fresh cilantro and tomatoes I feel like I'm on vacation in Mexico! I thought why not take this "experience" to the next level with some fresh homemade salsa! This is a recipe my mother has been making us for years. The best part is it only takes 4 ingredients: tomatoes, cilantro, onions and jalapeno peppers.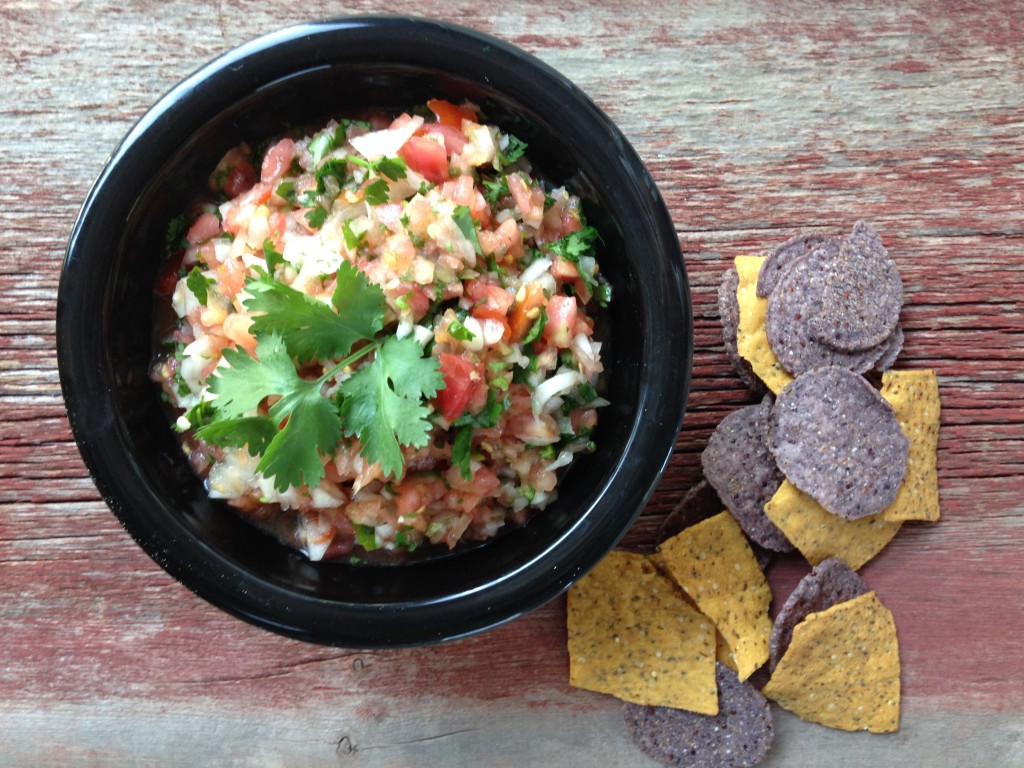 Ingredients:
3 – large organic Ontario tomatoes
2-3 handfuls of fresh organic Pfennings cilantro (you may use more or less depending on your taste preference)
1 – large organic yellow or red onion (red will add more colour to your salsa)
1-3 organic jalapeno peppers depending on your spice preference
Salt to taste
Directions:
1. Chop up all ingredients into small pieces and mix together in a bowl. Add salt to taste.
2. Enjoy your salsa with your favourite type of corn chips!