When I got married, I acquired a Greek family to go along with my Greek husband.  One of the best perks of this is the food!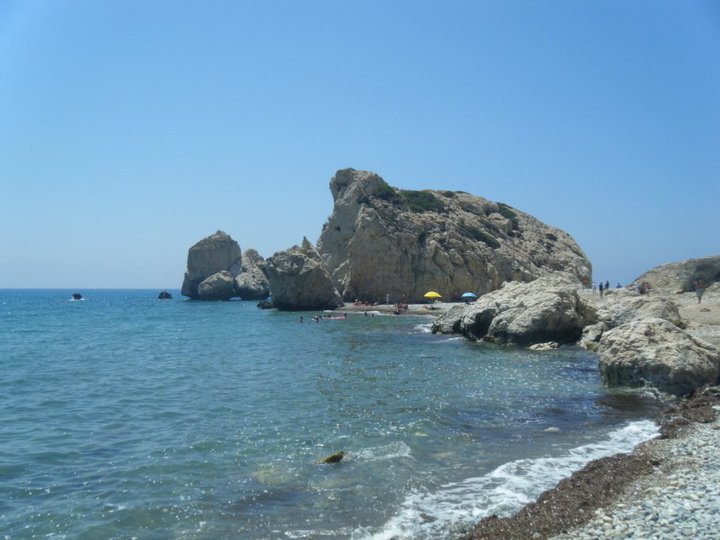 Eight years ago we packed up the kids and travelled to Cyprus, the birthplace and beloved home of my parents-in-law.  All of our visits were centred around food, and what food it was!  While it's traditional to treat visitors to the best you have (which usually means lots of meat), we discovered that our favourites were considered "peasant food."  Our ravenous enjoyment was met with surprise, and appreciation.
Here is one of my all-time favourite Greek dishes, which goes by the scintillating name of "Navy Beans" in our house.  We really need to come up with a more interesting name for it – please leave a comment if you have any suggestions!  We usually eat it one night a week and all five of us love it.  So simple, so satisfying, and so delicious.  Not to mention nutritious!
I love this recipe because of its versatility; you can vary the amounts of each ingredient according to what you have on hand and personal preferences, and it will turn out just fine.
Ingredients:
8 medium sized potatoes, peeled and diced.
1 large onion, diced.
4 large carrots, diced.
4 ribs of celery, diced.
3 cloves of garlic, minced (at least 3).
3 cups cooked navy beans (if you're using canned, use two 540mL cans – drained and rinsed)
olive oil
1 lemon
sea salt
pepper
Directions:
Put the potatoes, onion, carrots, celery and garlic into a large pot, and cover with water.  Boil until the veggies are tender.  Do not drain.  Add the cooked beans, bring back to a boil to warm through.
Serve with a slotted spoon into a bowl.  Top with olive oil, freshly squeezed lemon juice, salt and pepper.
That's it!  The flavour is amazing.
Enjoy.