Ensuring everyone has access to good food takes a community, and no one knows this better than FoodShare. Since the 1980's, they have been committed to lending a hand to people dealing with barriers to equitable food access in the GTA and beyond, and also working towards lasting and sustainable change that will benefit all. Reaching over 360,000 people last year, the scope of their work is incredible! From school farms to community kitchens to emergency relief food boxes and everything in between, amazing things happen when people and organizations come together and lend their strength.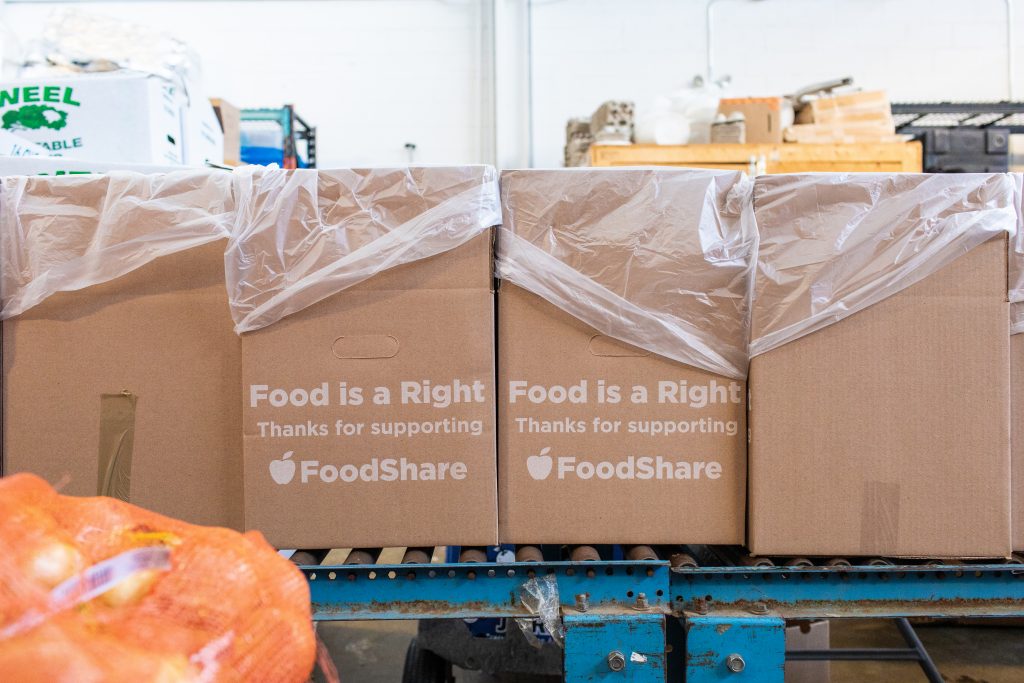 With this spirit of community, they are asking for our help now.
Pre-pandemic, it was estimated that 1 in 8 families in Toronto experience food insecurity each year; this estimate has undoubtedly increased as seen by the greater demands on foodbanks everywhere. FoodShare has stepped up with the help of many others to fill this need. They have been providing door-to-door weekly deliveries of fresh fruit and vegetables at no charge to people who need it the most. Since the pandemic started they have delivered 127,000 Emergency Good Food Boxes, which is equivalent to over 2 million lbs of veggies and fruit – including to Migrant Farm Workers. 
Although the end of the pandemic looks to be in sight, the effects are ongoing – and they disproportionately affect food insecure people. FoodShare recognizes the need to extend the Emergency Good Food Box Program, and also recognizes that they cannot do it alone.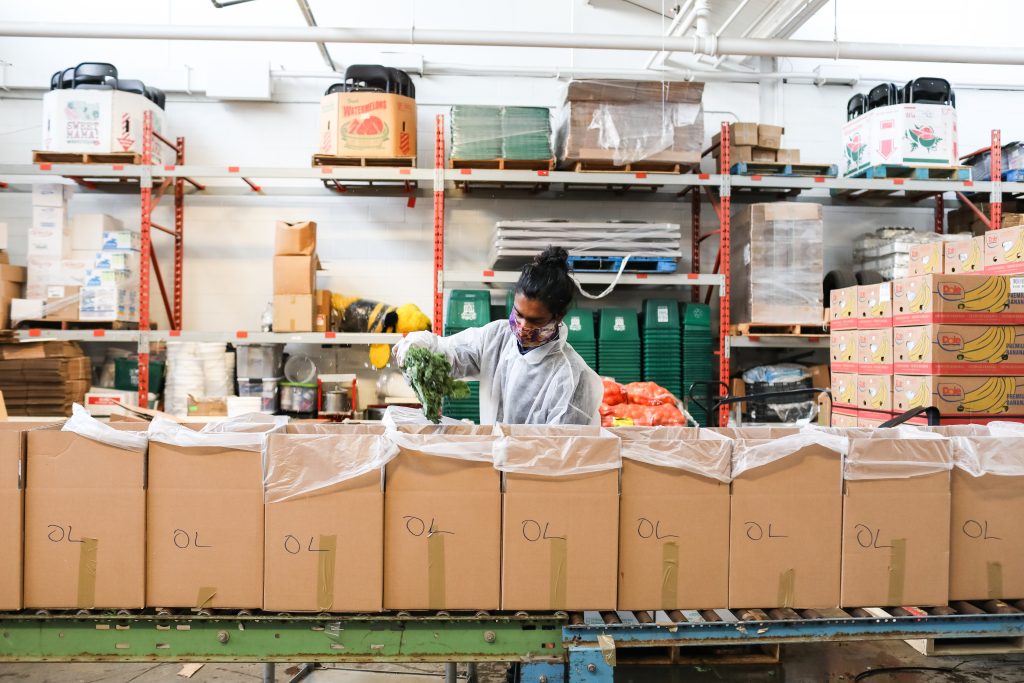 The Goal: to raise $350,000
Why: to extend the Emergency Good Food Box Program to families in urgent need for the summer and fall.
The Impact: when this goal is reached, it means that 35,500 food boxes can be delivered to those experiencing heightened food insecurity due to the pandemic from now until October. That's equivalent to 568,000lb of produce!
How you can help: contribute to the fundraiser & share the call for help with your networks.
https://www.canadahelps.org/en/dn/62498
Emergency relief is not a long-term solution – in a perfect world with fair and sustainable food systems, there would not be a need for it. But while there is a need, we must do our part to help.
Thank you!