When the Pfenning family first moved to Canada from Germany, they bought their farm house with 150 acres of farm land. Since then, the farm has continued to grow over time. New plots of land surrounding the Nith River were purchased to increase production and to build more bunk houses. We now have over 700 acres of land across 10 farms!
The original farmhouse that the family moved to is still located on what we now call "Farm 1" and a much of the rest of the Pfenning family has moved to farms in the surrounding area.
When first starting out, Pfenning's grew mostly organic grain. We have since transitioned to planting and harvesting predominantly vegetables, with our crop that takes up the most acreage being of course…. carrots!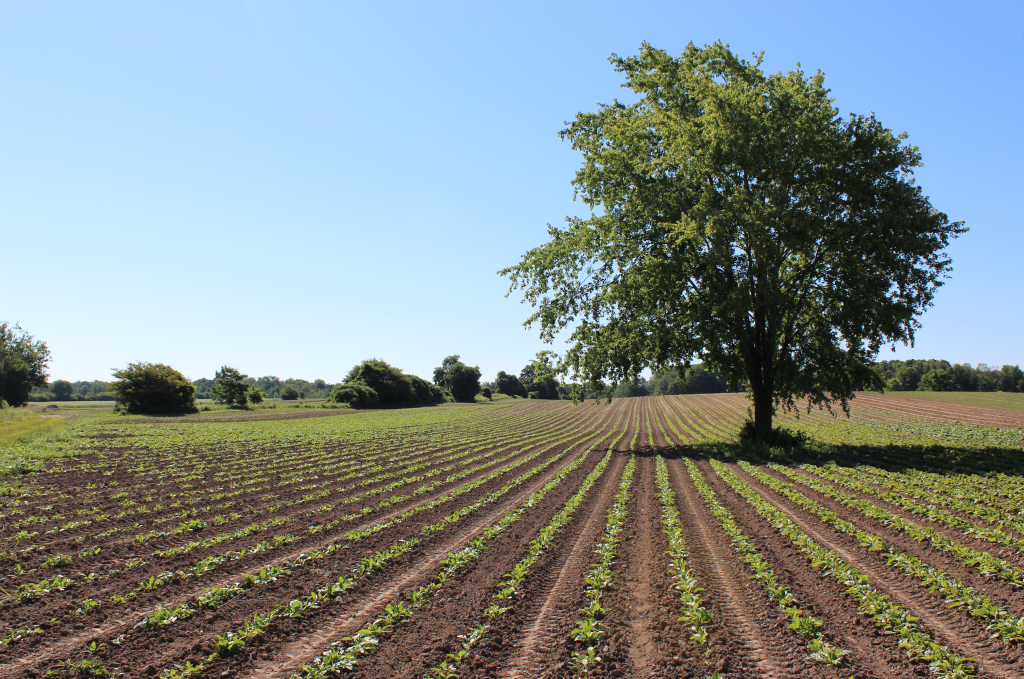 Back in the 1980's, the people that understood the value of organic were few and far between. Now more than ever, people are educating themselves on the food they are consuming. More people are looking to have natural products & food, and are interested in supporting and eating local. There are also more people that are looking to support good environmental practices. This all has lead to an increased demand for organic produce, which meant we had to physically grow to keep up!
Timeline:
1981: Original 150 acre farm purchased.
1986: Second farm purchased across the Nith River.
1990s: Rented several farms for many years before being able to farm them permanently as part of our land.
2005: First bunkhouses built for our migrant worker team.
We asked our CEO, Wolfgang Pfenning, about the challenges and triumphs of managing more land as the farm as expanded and he said:

"This is not so easy to answer because there are so many ingredients to this 'pie'. It takes many years to learn to play piano and it takes many years to play this, by us, invented instrument. I am grateful that we seem to get the hang of it now."
Over the past 40 years, with the support of our wonderful customers and community, we have consistently outgrown ourselves! We are so excited to see how we can continue to grow and evolve in the future.