There's something about the start of a new school year that inspires us to do better.  Healthy eating becomes something to focus on, lunches particularly.  As a parent who has almost made it through the elementary school years, I thought I'd share a few tips I've learned along the way:
1.  Make lunches the night before.  This prevents last minute scrambling in the morning – "What am I going to pack?  I don't have time!  There's nothing to eeeat!"  (This last usually said while staring into a fully stocked refrigerator.)  When the clock is ticking, the likelihood of grabbing something prepackaged and processed increases greatly.  And in my family, none of us are at our best in the mornings.
2.  Keep healthy food available.  This one's a no-brainer right?  Our kids can't choose what's not available.
3.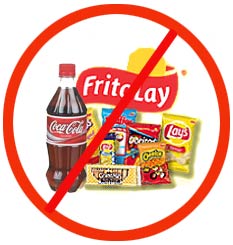 Make unhealthy snacks off-limits for lunches unless it's a special occasion.  Even the most health conscious of us have our weaknesses (we're all human), and I don't know anyone who doesn't have sweet or salty guilty pleasures in their house.  But we can limit when we indulge, which hopefully will set the stage for lifelong good habits.
4.  Make water the go-to drink, instead of juices.  The sugars can add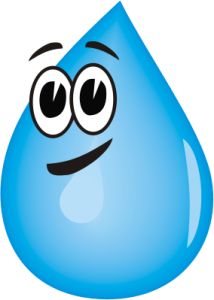 up pretty fast, and nothing beats water for true thirst-quenching.
5.  Keep "fast-food" on hand for lazier days.  Apples, bananas, grapes, berries, grape tomatoes, etc. require very little effort and still pack a nutritional punch.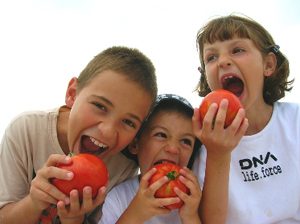 6.  If you can, do some prep on the weekends – my kids are more likely to choose carrot or celery sticks if they don't have to chop them themselves.  This is especially important for the kids that are too young to be trusted to wield a knife safely.  We slice cheese ahead of time for sandwiches, which helps a lot.  We also boil up a dozen eggs to grab and go – just make sure you label the carton, or you could be in for a messy surprise.
7.  Don't be afraid to use leftovers!  As long as they are peanut-free.
8.  Get kids involved from a very young age.  As my kids have gotten older, I am involved less and less with assembling their lunch.  My role now is to make sure there are healthy choices available to them since they are not able to do that for themselves.  And on the first day of school I make the lunches, as an example to set them off on the right foot.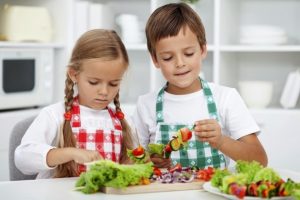 9.  If you get off track, it's not the end of the world.  Just get on google or Pinterest for a few ideas and get back in the game.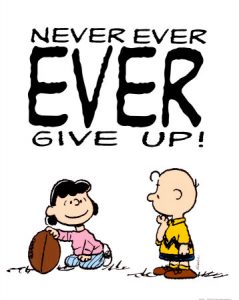 10.  Have fun!
Good luck students and parents!  You've got this.