Though Pfenning's is a family owned and operated farm and company, it takes our much larger extended Pfamily to keep this place running! Much of our team have been with us for 5, 10, or 15+ years. Whether they're neighbours from Baden and New Hamburg or they return to us from Jamaica each year, our Pfamily has only gotten bigger and closer over the years.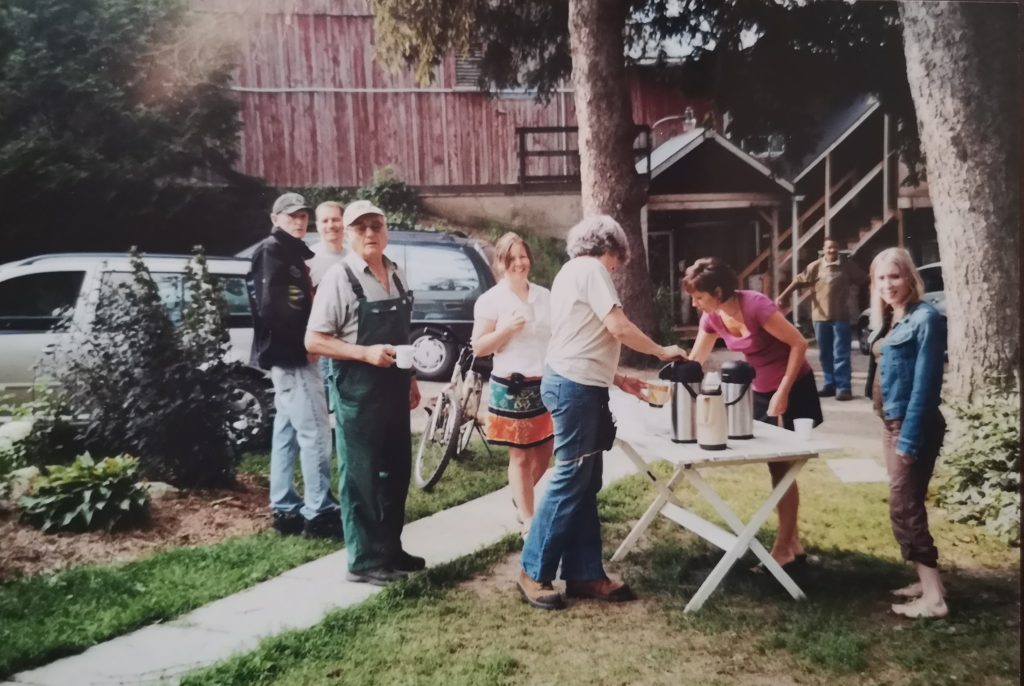 Up until 1993 the Pfenning farm was run by only the Pfenning family (two parents and four kids). In 1993, we hired our first two employees. In the early 2000s we hired many of the familiar faces that are still here today, and our Pfamily has continued to grow ever since!
Office:
Our office staff is made up of many long-standing members who have been here for over a decade. If you call in to Pfenning's you will likely get to hear the familiar voices of our Accounting & Dispatch Manager Karen (16 years), our Marketing Specialist Bernadette (12 years) or our Sales & Accounting Associate Natalie (14 years). When Pfenning's first started selling wholesale we didn't need a whole sales team, but as our list of customers grew so did the amount of orders! Thus, we had to hire more helping hands to keep things running smoothly in the office.
Although Pfenning's is primarily an organic farm, we also pack and distribute produce for other growers. We have local partners and import programs to help supply our customers with a variety of high quality produce all year round! With these extra running parts of the operations, we recognized the need for staff to cover purchasing. Eileen, our Senior Buyer and Key Account Manager, has been working her magic behind the scenes here for 8 years. Our HR Specialist, Racheal has been with us for going on 5 years!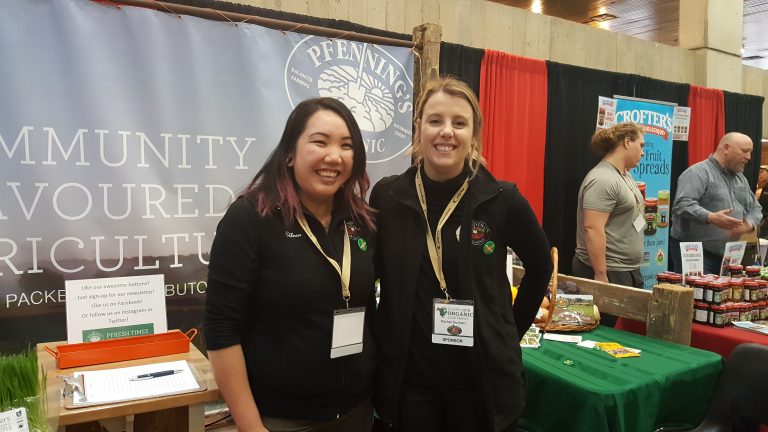 Field & Production:
To keep up with harvesting, processing, packing and shipping, we have expanded to over 100 employees during the busy summer months! Our field and production teams are a mix of longstanding members and new employees experiencing their first Pfenning's season. Luckily our team members that have been here longer are more than willing to show new people the ropes and provide guidance. Justin is our Bulk Storage & Production Coordinator and has been at Pfennings for over 6 years and Ruby, our Field & Production Team Lead, has been with us for 10 years! Adelia has been a part of the Pfamily since 2004, as a Full Time Field & Production Line Hand. Mao is also part of our full time production team and has been for 11 years.
Even though our farm team changes every year, we have many team members that have been returning to us every season, some for as long as 15+ years! Some of our workers travel to Canada each year, to work seasonally. As mentioned in our previous blog post on capacity, we started working with the Temporary Foreign Worker Progam – specifically, the Seasonal Agricultural Worker Progam in 2005.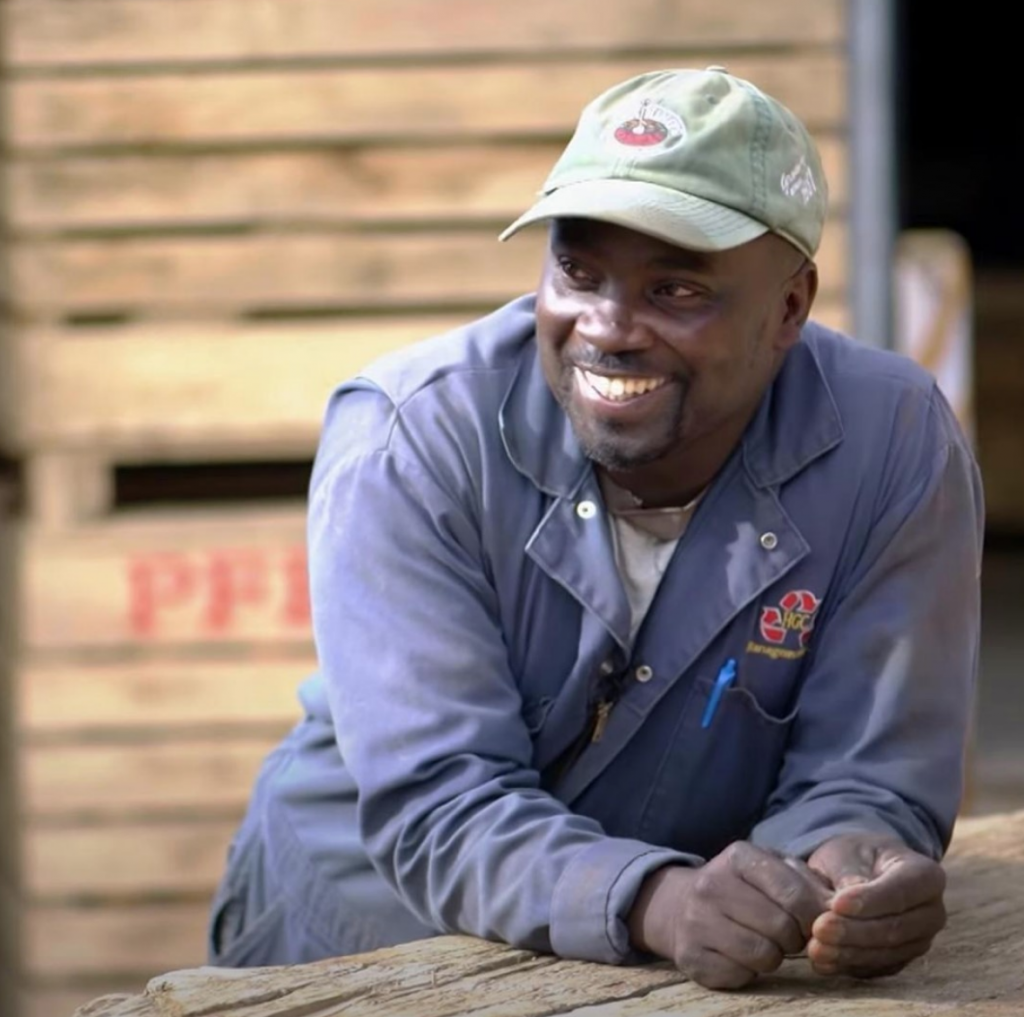 Our Field & Production Team Leads Blake, Lincoln, Desmond, Casroy, & Paul F. have been with us for 15 years and Orlando S. has been with us for almost 7 years. They have definitely become a part of the Pfamily, living on the farm for over 8 months out of every year.
Neville joined our team in 2005 as a jack of all trades! His official title is Independent Farm Worker and spends his time looking after tractor driving and maintenance. It has been almost 15 years since Rallin, Durrell, Winston, Daniel & Andrew D. joined our team as Field & Production Line Hands and a few years later came Christopher and Markland. In 2010 our family grew by four more members including Windell, Conroy, Treavor (the always singing tractor driver) & Lloyd. Joseph, Paul N. & Andrew joined our team more recently in 2011, 2013 and 2014 respectively.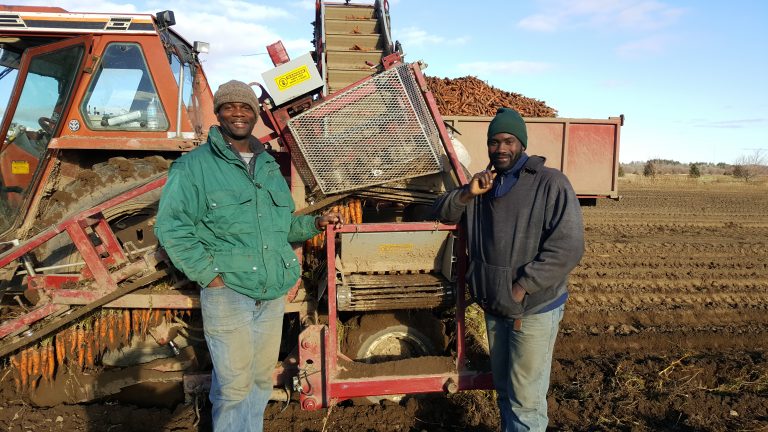 Other seasonal employees that joined our Pfamily long ago include Sukhdarshan (2009), Sarban (2010), Surinder (2012), Gurmeet (2013), and Chamkaur, also known as Fastman (2013). Before Fastman immigrated to Canada he was in the army in India. He puts his precise attention to detail and organization skills to good use on the farm. Maghi started working here in 2014, and he has taught many of our staff members the greeting Sat Sri Akaal, which is used often by Punjabi Sikhs.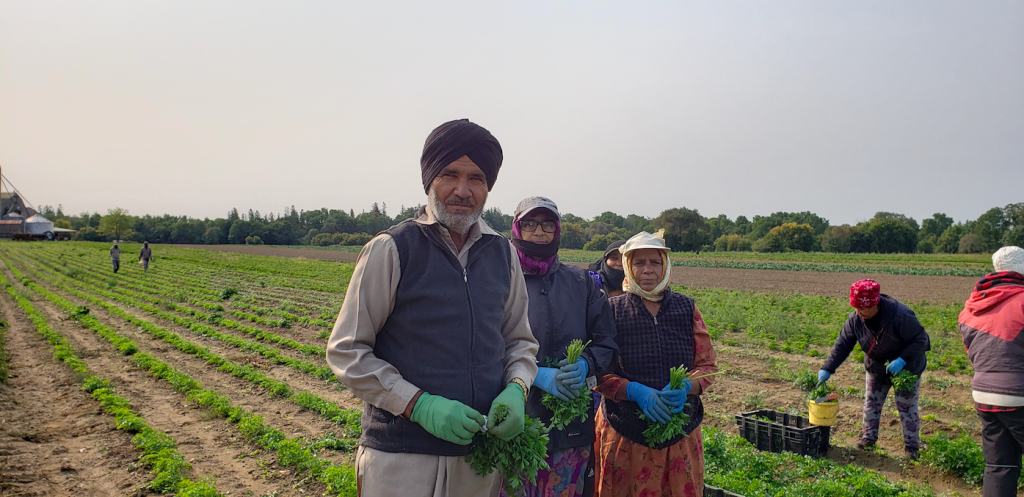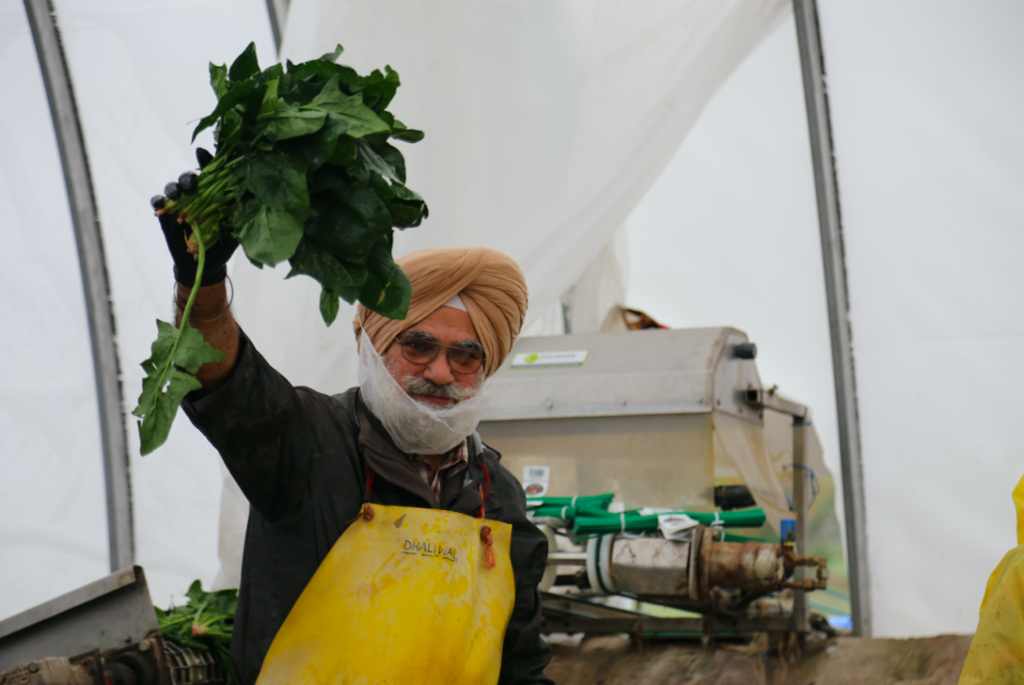 Warehouse:
Most of our warehouse staff has also been with us for many years! Our Warehouse Manager, Ian, has been with us for almost 6 years, as has one of our order pickers Jaden.  Evan was recently promoted from Full Time Order Picker to Assistant Warehouse Manager having been with us for almost 5 years. Victoria's seven years at Pfenning's have been spent in the warehouse as a Full Time Order Picker and she is our certified worker member on the Joint Health & Safety Committee. Our warehouse is kept running smoothly by our Shipping Coordinators and Receivers, Steve, Randy and Elena, who have all been here for over 10 years!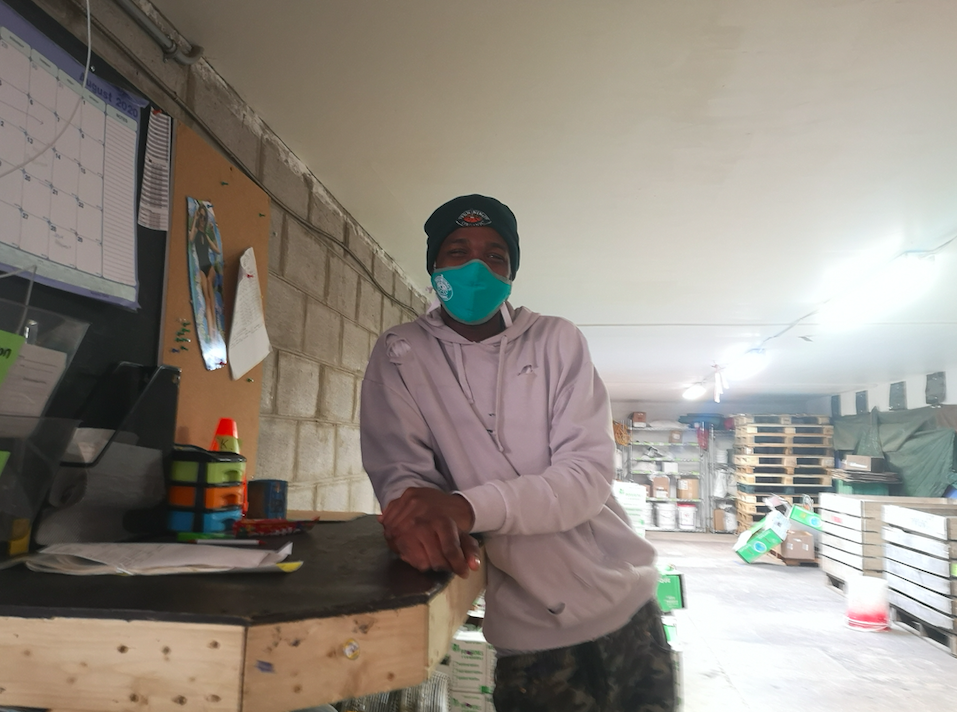 Drivers:
Our trusty drivers are the smiling faces you will see driving our produce to your local grocery store! Our Senior Driver, Jake, has been with us the longest – he'll have been here 20 years this July! Dave has been driving with us for going on 11 years!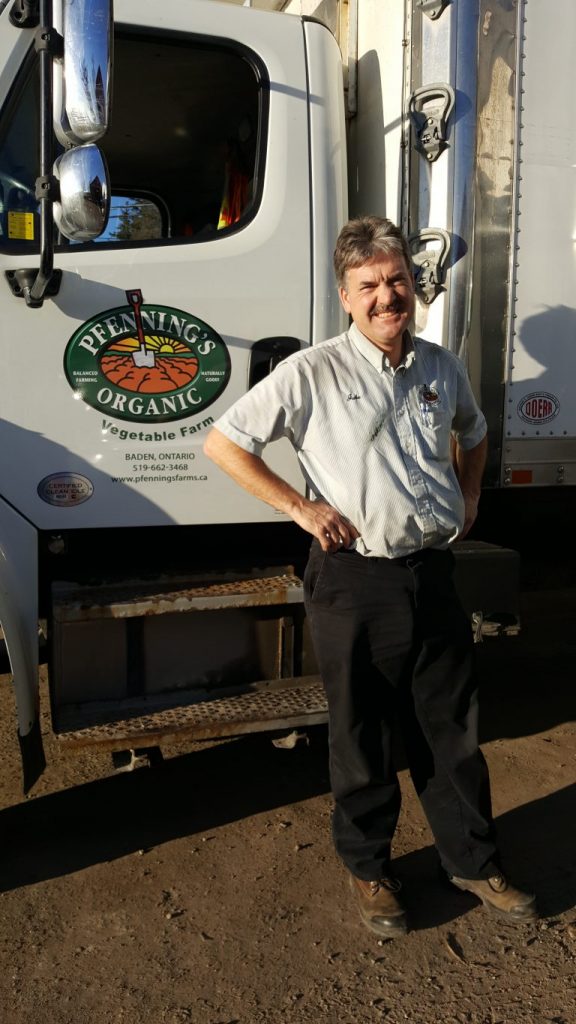 This past fall we lost a very special member of our driving team, Art. We had the good fortune of having Art as part of our Pfamily for almost 5 years. He always had a smile on his face, making lots of jokes, and was like a father figure to many on our team. Art is greatly missed on the farm and in our lives.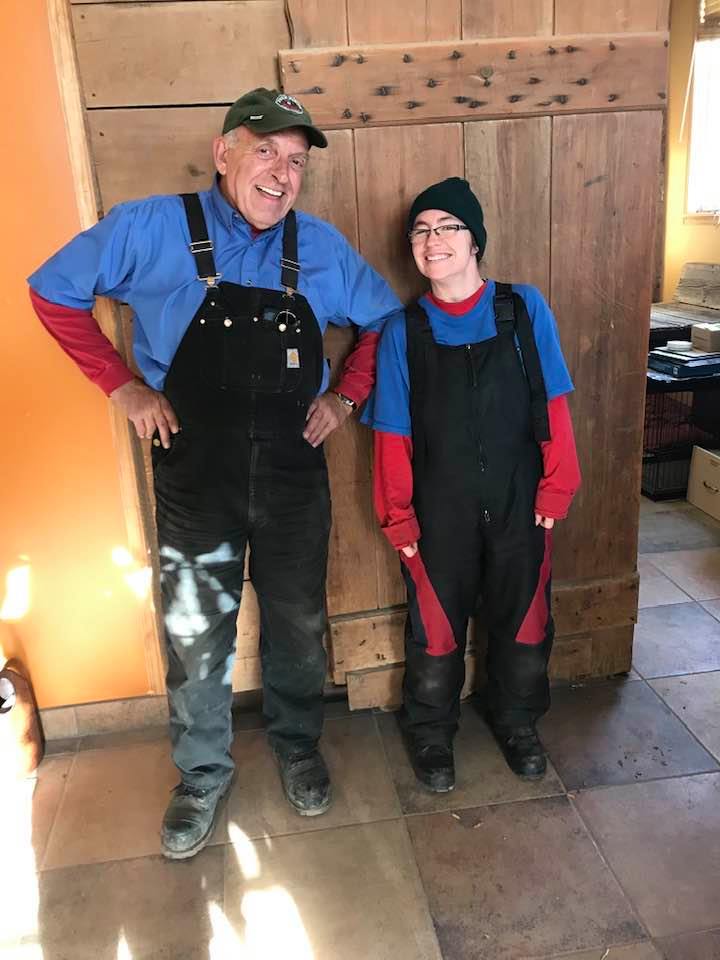 Our Pfamily
We feel very fortunate to have so many long-standing staff that continue to choose to be a part of our team year after year. Pfenning's Organic Vegetables is a family farm that's been passed down the generations…. but it's also a Pfamily farm as we could not do what we love if it wasn't for the countless hard working individuals that make up our very large extended Pfamily.
15+ Years
Jake Senior Truck Driver -2001
Karen Accounting & Dispatch Manager -2004
Adelia Full Time Field & Production Line Hand -2004
Blake F. Field & Production Team Lead -2005
Neville Independent Organic Farm Worker -2005
Durrell Seasonal Field & Production Line Hand -2005
Winston Seasonal Field & Production Line Hand -2005
10+ Years
Natalie Sales & Accounting Associate -2006
Desmond Field & Production Team Lead -2006
Paul F. Field & Production Team Lead -2006
Casroy Field & Production Team Lead -2006
Rallin Seasonal Field & Production Line Hand -2006
Daniel Seasonal Field & Production Line Hand -2006
Lincoln Field & Production Team Lead -2006
Andrew D. Seasonal Field & Production Line Hand -2007
Steve B. Shipping Coordinator -2008
Randy Senior Team Member -Warehouse -2009
Elena Recieving Coordinator -2009
Bernadette Marketing Specialist -2009
Christopher Seasonal Field & Production Line Hand -2009
Markland Seasonal Field & Production Line Hand -2009
Sukhdarshan Senior Team Member Field & Production -2009
Dave Full Time Truck Driver -2010
Mao Full Time Field & Production Line Hand -2010
Windell Seasonal Field Production Line Hand -2010
Conroy Seasonal Field & Production Line Hand -2010
Treavor Independent Organic Farm Worker -2010
Lloyd Seasonal Field & Production Line Hand -2010
Sarban Seasonal Field & Production Line Hand -2010
Joseph Seasonal Field & Production Line Hand -2011
5+ Years
Surinder Seasonal Field & Production Line Hand -2012
Eileen Senior Buyer & Key Account Manager -2013
Paul N. Independent Organic Farm Worker -2013
Gurmeet Seasonal Field & Production Line Hand -2013
Chamkaur (Fastman) Seasonal Field and Production Line Hand -2013
Victoria Full Time Warehouse Order Picker -2014
Justin Bulk Storage & Production Coordinator -2014
Andrew W. Seasonal Field & Production Line Hand -2014
Orlando S. Field & Production Team Lead -2014
Maghi Seasonal Field and Production Line Hand -2014
Ian Warehouse Manager -2015
Jaden Part Time Warehouse Order Picker -2015
Starting Their 5th Year With Us
Racheal Human Resources Specialist -2016
Evan Assistant Warehouse Manager -2016